Discover Low Back Pain Treatment with Chiropractic
Discover Low Back Pain Treatment with Chiropractic
Written By Jochen Chiropractic and Wellness Center on June 29, 2020
---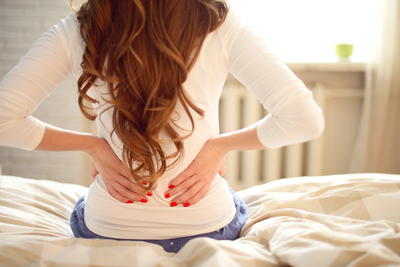 Out of the 22 million annual chiropractor visits, 35% of them are for those seeking back pain relief from injuries, accidents, strains, or general discomfort. It affects people of all ages, and it's estimated that 80% of the population will experience low back pain during their lives.
If you're seeking low back pain treatment options, chiropractic offers a natural and non-invasive solution that provides long-term health benefits.
Natural Low Back Pain Treatment Solutions
Low back pain comes in all shapes and sizes – dull, achy, spasm, or burning pain – and it can be disabling to your daily life. Routine chiropractic care helps you manage and relieve pain without surgery or over-the-counter pain medication.
When you visit your Beverly Hills chiropractor, you will receive a medical history and physical examination to diagnose the root cause of your back pain. The low back treatment plan may include spinal adjustments, which is a technique used to apply controlled force to a joint of your spine. Spinal adjustments identify areas of the spine that aren't positioned correctly, known as subluxations, that impact nerve signals directed from your brain to other parts of your body. Adjustments relieve your low back pain and increase nerve functionality.
Additional chiropractic treatment options include:
Massage therapy
Nutritional counseling
Exercise rehabilitation
Acupuncture
Chiropractic Benefits
Based on holistic principles, chiropractic allows your body to better manage symptoms and self-heal. By increasing joint mobility and spinal health, you can expect the following benefits:
Reduced discomfort and pain
Minimized inflammation
Improved range of motion and flexibility
Increased strength
How to Start Preventing Low Back Pain
It's important to take a proactive approach to your health every day. To prevent low back pain, try the following tips at home:
Routinely exercise and keep a healthy diet
Stretch and warm-up before any physical activity
Invest in a firm mattress
Implement workplace ergonomics
Beverly Hills Low Back Pain Treatment
Whether you're experiencing acute or chronic pain, it's essential to discover a non-invasive low back pain treatment plan. The doctors and specialists at Jochen Wellness Center are committed to understanding your lifestyle and medical needs to relieve your pain so you can get back to doing what you love.
Don't live with back pain! Schedule an appointment at Jochen Wellness Center today for low back pain treatment.

Posted In: Chiropractic Low Back Pain Treament Low Back Pain Natural Pain Treatment