Chiropractic: The Best Auto Injury Treatment in Beverly Hills
Chiropractic: The Best Auto Injury Treatment in Beverly Hills
Written By Jochen Chiropractic and Wellness Center on June 9, 2021
---
Chiropractic care is arguably the best first step in getting treated after an auto accident. Our expert team at Jochen Chiropractic in Beverly Hills are ready to address whiplash, strains, sprains, subluxations, soft tissue injuries and more, along with providing legal documentation and put you on the fastest path to healing.
Chiropractic Care and Auto Accident Injuries
Motor vehicle accidents as low as 2mph are enough force to cause a whiplash injury to the spine.
It is estimated that 15-40% of people injured in an auto accident will suffer from ongoing chronic pain.
Approximately two-thirds of people involved in motor vehicle accidents develop symptoms of whiplash.
Whiplash symptoms usually do not develop until two to 48 hours after the injury.
Data shows that 45-85% of whiplash victims can still be suffering five years later, most of them due to the spine losing its correct curvature.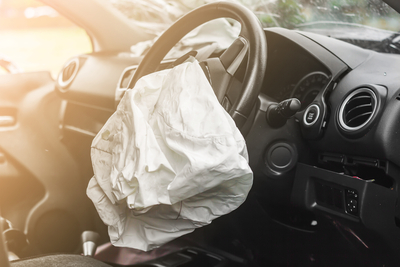 Statistics show that auto accident injuries can manifest up to months later if you don't get seen quickly. When injuries like that go untended, you run the risk of developing chronic aches and pains. Ample research shows chiropractic care excels at treating injuries sustained in auto accidents and providing true pain relief.
If you don't get treated for whiplash, you risk developing chronic pain, chronic headaches, decreased range of motion, progressive degenerative changes in the joints of the spine, and increased risk for future disc problems.
The Best Auto Injury Treatment In Beverly Hills
Jochen Chiropractic and Wellness specializes in a whole-person approach to health. Our time offers a variety of services that reduce pain and promote health and wellness, including chiropractic, acupuncture, physical therapy, laser therapy, and more.
We take the time to fully evaluate you head to toe, document our findings, and work with you towards building an action plan that gets you out of pain and back into great health.
Have questions or need to schedule an appointment? Give us a call at (310) 556-8071 or go online and fill out our contact form.

Posted In: Chiropractic Auto Injury Treatment