Chiropractic Care for Kids: What are the Benefits?
Chiropractic Care for Kids: What are the Benefits?
Written By Jochen Chiropractic and Wellness Center on November 22, 2019
---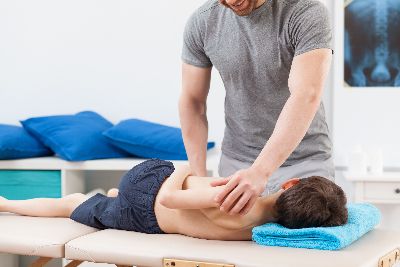 Children make up a substantial percentage of all chiropractic patients. Chiropractic care for kids is not uncommon in the U.S., where the profession is most prevalent.
Due to its non-invasive nature, adults benefiting from chiropractic adjustments are likely to seek chiropractic care for their own children.
Are Chiropractic Adjustments Safe for Kids?
Chiropractic adjustment is safe for all children, even infants. Manipulations to remove any subluxation or partial joint dislocation are done with a small tool or the chiropractor's own hands.
Adjustments are generally painless, unless there is discomfort from a sensitive injury to be treated.
How Can Children Benefit from Pediatric Chiropractic Care?
Chiropractors for kids have been around for a long time, because chiropractic care can be as simple as dietary and exercise counseling. It can include manual therapy, but there is no intake of drugs.
Here's a short list of what pediatric chiropractic care can bring about:
Better Sleep Health: Forty percent of infants sleep better after a single session with a chiropractor for children. Adjustments and gentle massage relax older children, too, and help them deal with disorders like night terrors and insomnia.
Improved Recovery and Performance: Chiropractic manipulation following an injury is fairly common for active children. A chiropractic care regimen may also heighten balance, agility, and other athletic abilities.
Alternative Treatment for Headaches, Earaches and Digestive Issues: Some kids are very prone to health problems. Parents may hesitate to give them medication so often. Chiropractors for children can relieve muscle tension and adjusting internal workings that are out of alignment.
Chiropractic care for children can do so much more, but these are overall improvements that cannot be ignored.
Talk to Your Chiropractor About Chiropractic Care for Kids
If you are searching for a non-invasive, drug-free treatment option for your child, consider pediatric chiropractic care.
Schedule an appointment, or call (310)-556-8071 to visit with a chiropractor at Jochen Chiropractic and Wellness Center. Find out if your child can benefit from chiropractic care.

Posted In: Chiropractic for Kids