The Benefits of Massage Therapy Combined with Chiropractic Care
The Benefits of Massage Therapy Combined with Chiropractic Care
Written By Jochen Chiropractic and Wellness Center on September 28, 2020
---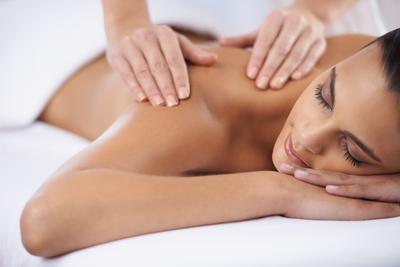 Individually, massage therapy and chiropractic care are effective treatments to relieve pain, restore mobility, and promote overall health.
These treatments complement each other in relaxing the body, boosting the immune system, increasing blood flow, reducing spinal pressure, and extending the health benefits to patients.
What's the Difference Between Massage Therapy and Chiropractic Care?
Massage therapy includes pressing, rubbing, and manipulating the skin and soft tissues like tendons, ligaments, and muscles to relax the body and relieve stress. Common massage types include myofascial, deep tissue, and neuromuscular massage.
Chiropractic care includes spinal manipulation and adjustments in the neck, bones, and joints. It is useful in addressing subluxation or spinal misalignment. Chiropractic care also treats sciatica, carpal tunnel syndrome (CTS), and other musculoskeletal disorders (MSDs).
Benefits of Massage Therapy with Chiropractic Care
Your body's muscles and skeletal system are interconnected and work together. Massage therapy deals with soft tissues, while chiropractic care focuses on the musculoskeletal structure and hard tissues. Combining both treatments lead to highly effective and longer-lasting benefits to your body.
Massage therapy prepares your body for chiropractic adjustments. It improves circulation, enhances the delivery of nutrients and oxygen delivery to promote healing, and stimulates healthy muscle function. Massage therapy removes lactic acid in the muscles, which causes spasm and stiffness. It also relaxes the body and prepares the skeletal system for adjustments.
When soft tissues are loose and relaxed, chiropractic treatments become more effective in adjusting, aligning, and manipulating the bone structure and hard tissues.
With massage therapy and chiropractic care together, you will experience:
Faster healing of muscles and tissues
Sharper mental acuity and improved nervous system function
Pain relief and reduced inflammation in the body
Flexibility and increased mobility
Improved blood, oxygen, and nutrients circulation in the body
Chiropractic Massage in Beverly Hills, CA
Dr. Stephen Jochen and his team of highly trained professionals value your overall wellness and health. We aim to give you fast, effective, and long-lasting relief from pain and other MSDs.
We combine chiropractic care, massage therapy, and other options such as acupuncture and cold laser therapy to help our patients reach a holistic path to a pain-free lifestyle.
If you want to experience the effects of chiropractic massage, call our office at 310-556-8071 to schedule an appointment.

Posted In: Chiropractic Massage Therapy