Promoting Wellness Through Chiropractic Wellness Care in Beverly Hills
Promoting Wellness Through Chiropractic Wellness Care in Beverly Hills
Written By Jochen Chiropractic and Wellness Center on June 25, 2019
---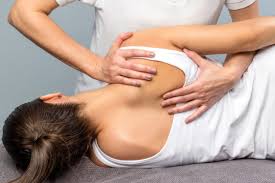 Seeing a chiropractor isn't just for pain management. Chiropractic therapy can have a profound effect on your overall health. What is it about chiropractic wellness care in Beverly Hills that promotes improved health?
The Mind-Body Connection – Why It's so Important
Over the years, you've probably heard people talk about the importance of the mind-body connection. It isn't just some woo-woo philosophy. Studies have found that one of the symptoms of depression is physical pain.
However, we're not just talking about a mental/emotional link – there's a physical/neurological link as well. Your brain sends and receives signals via a network of nerves. If that network is interrupted, as can happen with spinal misalignment, the result can be:
An increase in pain

A decrease in overall wellness.
Communication between the brain and the other systems of the body is vital to maintaining good health. Spinal misalignment can impact not only the muscles of your body – it can also affect various organs.
How Chiropractic Wellness Care in Beverly Hills Helps Promote Better Health
Chiropractic wellness care focuses on optimal spinal alignment. When your spine is aligned, the nerves aren't impinged, which means that they can send signals throughout the body.
Additionally, proper alignment encourages a healthy flow of blood and cerebrospinal fluid. The better the flow, the fewer toxins that will build up in your system and the more your body will receive the oxygen and nutrients it needs.
Your Chiropractor Is a Key Player in the Holistic Healthcare Movement
Holistic healthcare takes every part of the human body into consideration – from the physical to the mental and emotional.
To achieve optimal health, it's important to invest in a treatment plan that utilizes therapies that influence both your mind and your body.
Thankfully, that's exactly what you'll get from your Beverly Hills chiropractic team.
Would you like to learn more about how chiropractic care in Beverly Hills can improve your health? Contact us at 310-556-8071 to schedule a comprehensive evaluation and consultation.

Posted In: Chiropractic