Professional Acupuncture and Cupping Care in Beverly Hills
Professional Acupuncture and Cupping Care in Beverly Hills
Written By Jochen Chiropractic and Wellness Center on October 13, 2021
---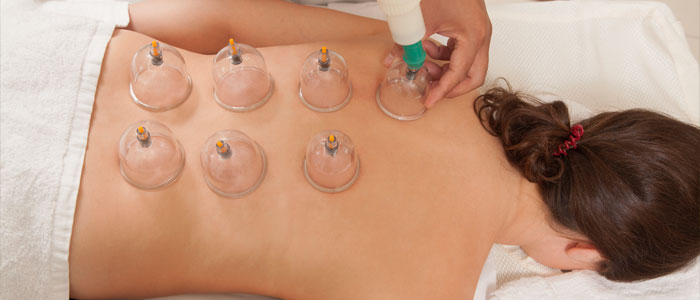 When it comes to muscle pain, sometimes you need a holistic approach to treatment. Techniques such as acupuncture and cupping are common practice in treating muscle pain and have been used for thousands of years. Both have been found to be effective in treating pain as an alternative to traditional medicine.
At Jochen Chiropractic and Wellness Center, we have decades of experience in both of these techniques.
What Are Acupuncture and Cupping?
Acupuncture is the practice of inserting needles through your skin, targeting specific pain points. This is done to stimulate your central nervous system to encourage your body's natural healing abilities to relieve your pain. Our trained specialists take great care in making sure the acupuncture process is as efficient and effective as possible.
Cupping is a technique that uses suction to target specific pain points. By creating a vacuum around certain areas of skin, blood flow to those areas is encouraged. In turn, this helps to promote cell and muscle repair.
The process may seem intimidating at first, which is why our specialists slowly work your way up to handling more needles or cups. We have found acupuncture and cupping to be effective at treating muscle pain, as well as an array of other issues. These ancient practices help encourage the repair of soft tissue and alleviate pain caused by your trigger points.
Jochen Chiropractic and Wellness Center for Acupuncture and Cupping
When it comes to acupuncture care and cupping, Jochen Chiropractic and Wellness Center has decades of experience. We have been practicing these techniques since 1994, and are proud to serve Beverly Hills and the surrounding areas. No other practice takes the same level of care and precision as we do, as your safety and health are our highest priority.
Schedule an Acupuncture and Cupping Appointment
If you are ready to see what acupuncture and cupping can do for your pain, give Jochen Chiropractic and Wellness Center a call at (310) 556-8071. Our team takes a holistic approach to your pain, meaning that we work with individuals to find the treatment and routine that works best for them.
Our representatives are always ready to schedule an appointment so that you can get on the best track to your body's health and wellness.

Posted In: Chiropractic Acupuncture Cupping Therapy Pain Relief