Jochen Chiropractic Provides Cutting-Edge Low Back Pain Relief Care
Jochen Chiropractic Provides Cutting-Edge Low Back Pain Relief Care
Written By Jochen Chiropractic and Wellness Center on August 9, 2021
---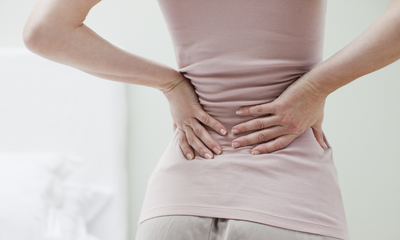 Back pain is a global issue. The American Chiropractic Association identifies it as the leading cause of disability and the number of people affected goes up every year. However, as word gets around and more data comes in, more and more people are turning care for low back pain. It's proven to be quality pain relief without drugs or surgery.
At Jochen Chiropractic and Wellness in Beverly Hills, we provide modern, painless low back pain treatment plans. They're custom tailored to your unique needs and designed to promote quick recovery.
The Studies on Chiropractic Care and Low Back Pain
Clinical understanding of what chiropractic has understood for decades has caught up to the point where now many medical doctors recommend and pair their work with chiropractic. Health insurance companies cover various chiropractic methods, including those for low back pain, and it's thanks to the research.
This 2019 study weighed the benefits of spinal manipulation for low back against other treatments. Researchers determined that chiropractic is a recommended therapy for short term pain relief and improving function.
This 2008 literature synthesis reviewed nearly 900 studies on chiropractic for low back pain. Reviewers determined that spinal manipulation can effectively reduce low back pain and related symptoms along with improve function. The best results were achieved when chiropractic was paired with physical therapy.
And this 2011 study on managing back pain in older adults with chiropractic methods. Data showed that those who underwent chiropractic care preserved more mobility and were less likely to become hospitalized or placed in a nursing home. Patients also reported high satisfaction with care, experiencing reduced or eliminated back pain, and better mobility.
Take Care of Your Pain in Beverly Hills
Jochen Chiropractic and Wellness specializes in a whole-person approach to health. Our time offers a variety of services that reduce pain and promote health and wellness, including chiropractic, acupuncture, physical therapy, laser therapy, and more.
We provide in-office and home exercise programs you can refer to on our Instagram page. We've posted a 15-part series of self instruction demos. You can take control of your pain.
Have questions or need to schedule an appointment? Give us a call at (310) 556-8071 or go online and fill out our contact form.

Posted In: Chiropractic Low Back Pain Treament Low Back Pain