Chiropractic Care More Effective Than Drugs for Neck and Shoulder Pain
Chiropractic Care More Effective Than Drugs for Neck and Shoulder Pain
Written By Jochen Chiropractic and Wellness Center on July 9, 2021
---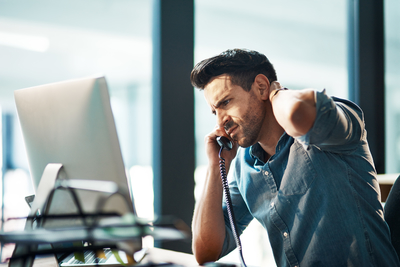 It's a lot of work for your neck to support your head, especially when you spend a lot of time sitting. Add natural wear and tear and chances are your neck hurts. One of the largest culprits is poor posture.
Jochen Chiropractic and Wellness in Beverly Hills offers quick, painless treatment plans. We have advanced diagnostic testing and utilize modern, less invasive techniques for quick recovery. Testing methods include neurological, joint, and disc, along with vascular testing to rule out any vascular disease.
The Benefits of Chiropractic for Neck and Shoulder Pain
This 2009 feasibility study noted that patients' neck pain improved while under chiropractic care, and without any negative reactions to treatment. Patients reported reduced pain and better range of motion after being treated for various neck injuries.
This 2002 study evaluated how well chiropractic was able to treat neck pain. The majority of patients experienced reduced neck pain within six weeks. Patients experienced faster results when spinal manipulation was paired with heat therapy.
As for shoulder issues, this 2002 study on utilizing chiropractic methods to manage shoulder pain concluded that chiropractic is a safe and effective treatment. Patients experienced even better results when they performed home exercises as well.
And this 2012 study evaluated the impact of chiropractic care on frozen shoulder. Results showed that patients experienced anywhere between 50% to 100% improvement between both pain reduction and regaining range of motion.
Take Care of Your Pain in Beverly Hills
Jochen Chiropractic and Wellness specializes in a whole-person approach to health. Our time offers a variety of services that reduce pain and promote health and wellness, including chiropractic, acupuncture, physical therapy, laser therapy, and more.
We provide in-office and home exercise programs you can refer to on our Instagram page. We've posted a 15-part series of self instruction demos. You can take control of your pain.
Have questions or need to schedule an appointment? Give us a call at (310) 556-8071 or go online and fill out our contact form.

Posted In: Chiropractic Neck Pain Neck Pain Treatment