Can Your Chiropractor Provide an Effective Natural Headache Treatment?
Can Your Chiropractor Provide an Effective Natural Headache Treatment?
Written By Jochen Chiropractic and Wellness Center on March 17, 2020
---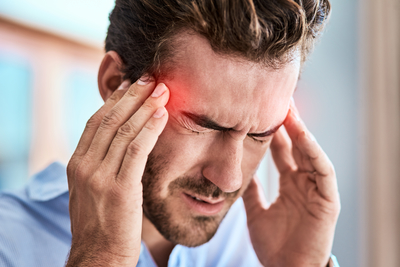 If you suffer from chronic headaches and haven't been able to find an effective natural headache treatment – chiropractic care could be your answer.
Your Beverly Hills chiropractic team has come up with a plan that includes multiple treatment options so that you can finally find pain relief.
Beverly Hills Natural Headache Treatment: 4 Effective Therapies
Here are four therapies that can make up your natural headache treatment plan from Jochen Chiropractic and Wellness Center in Beverly Hills.
1. Chiropractic Adjustments
When your spine is out of alignment, it causes tension throughout your body – including your neck. That, in turn, can lead to headaches. Realigning the spine can lead to almost instant pain relief in some cases.
2. Laser Therapy
Whether you've been injured or are simply out of alignment, blood isn't flowing through your body optimally. Laser treatment can speed the healing process by improving blood flow and decreasing inflammation.
3. Therapeutic Massage
Tension headaches are quite common. Massage isn't just a treat – it relaxes the muscles, providing you with some much-needed relief.
4. Acupuncture
Energy flow throughout the body is just as important as proper blood flow. If there's been any energy stagnation, pain can ensue. A licensed acupuncturist will place sterile needles at various energy points throughout your body. The needles will get the energy flowing properly, and that can reduce pain and promote relaxation.
Why You Need a Unique, Comprehensive Headache Treatment Plan
Why do the doctors at Jochen Chiropractic and Wellness Center offer so many forms of treatment? It's because a multi-tiered approach is often the best way to treat pain.
When you experience pain, you might have multiple root causes or a single root cause that's causing multiple issues. A single treatment might not be enough.
If you're ready to get out of pain, invest your time and money in a chiropractic team that goes beyond a one-size-fits-all approach to wellness.
Sick and tired of dealing with chronic headaches? Contact our team at 310-556-8071 to schedule a consultation.

Posted In: Chiropractic Headache Treatment Natural Pain Treatment